Mécanique Tôlerie de Boissy
Mecanique Tolerie of Boissy
In Sheet Metal, Bending, Welding, Punching and Polishing, MTB is a partner of choice for custom work in the department 91, and more specifically on the surroundings of Melun, Evry, Créteil and Orly.
Since 1980 and with a team of 15 confirmed employees, MTB has been doing a whole series of fine sheet metal work, welding and finishes at destination, among many others, companies related to the agri-food sector.
From your plans, we realize in a single piece, small or medium series, a wide range of products in stainless steel, steel, aluminum, copper, brass, Lexan and PVC. No catalog at MTB : your projects are our challenges.
MTB is personalized advice, technical expertise, adaptability and speed of execution. High-performance IT tools, in manufacturing, management and accounting, enable us to be remarkably responsive :
SOLIDWORK, AUTOCAD, AMPUNCH, SHEETWORKS for the production part;
CEGID and AVENAO, our order tracking tool, an integrated management software package (ERP in English, language that we also master).
We receive you in our workshops or we go to your premises to discuss your needs. We will be able to grant our means of production to the parts that you want to make: prototypes, complete finished products or elements of sets. Quotes are free, advice also.
High-performance machines, technicians at the forefront of know-how in their specialty, a consulting firm attentive to your needs : in sheet metal and welding, MTB - Sheet Metal Mechanics of Boissy - is a reliable partner of its customers industrial, SME and SMI, in Essonne (91), Île-de-France and beyond. For almost 40 years.
Mécanique Tôlerie of Boissy is :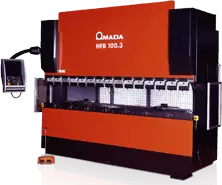 A company at your service
for more than 40 years
High-performance computer equipment
For tailor-made creations
Design

Achievement

Final product
Our software used


Sheet metal, Bending, Folding Welding, Punching, Polishing